by JeffreyWettig | June 12th, 2021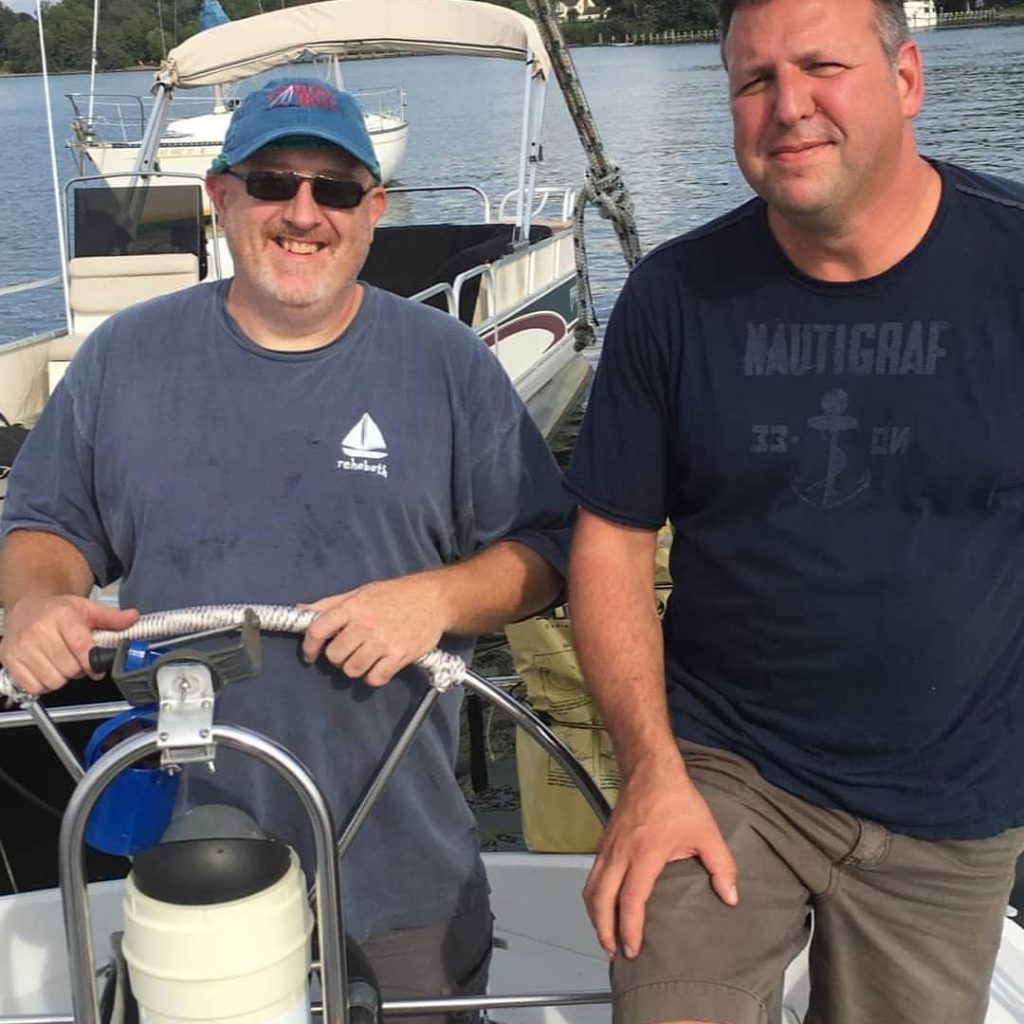 Welcome to Episode 141 of The Shooting The Breeze Sailing Podcast (STBSP) with our guest Capt. Jim Charles, of S/V Pegasus, my old Paceship PY26. Jim and Jessie are old friends, Jim and I went to High School together and have been friends all along. He and Jessie bought my old boat three years ago, and have been bitten by the sailing bug after years of Pontoon Boating all around the upper Chesapeake Bay.
We spoke to them a bit last year during our Middle River Dock Party with Nick, Tracey, Betsy, and Michael at the River Watch Marina. This time around we both happened to be sitting on the porch at Hances Point YC and naturally started shooting the breeze about all the projects they are in the middle of, upgrading and repairing issues that I left behind when I sold them the boat.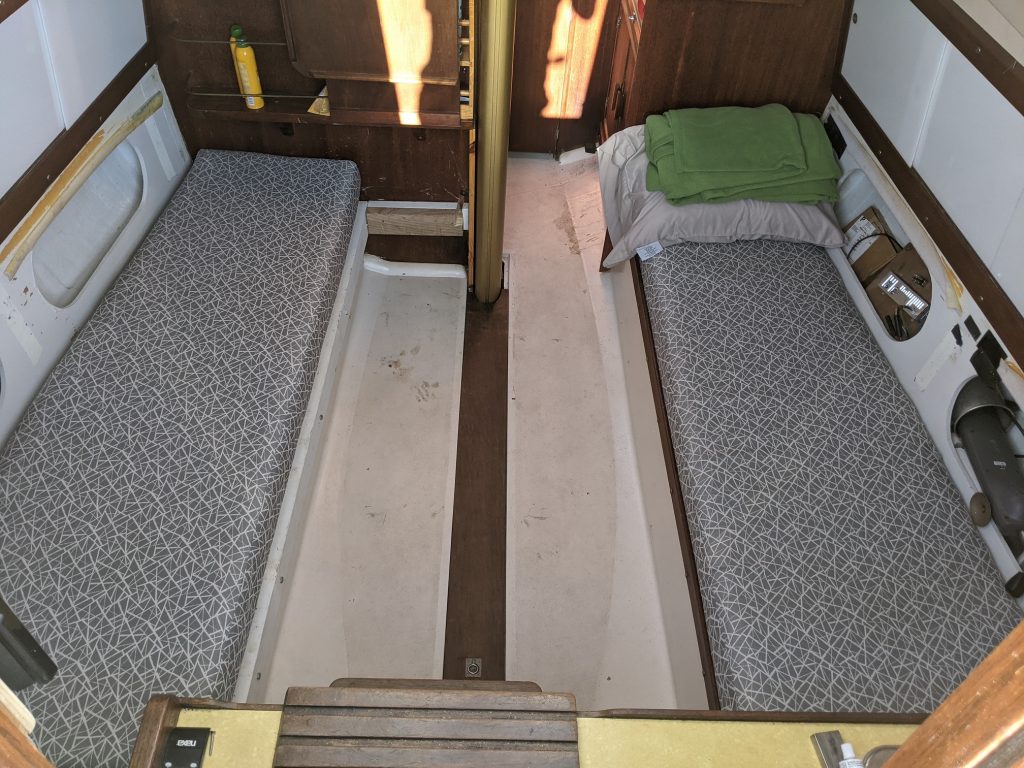 There's a snippet of the background Hum of the Brood X 17 year Cicada's infesting the Maryland area, and also a Sea Shanty done by friend of the Podcast and frequent musical guest and HPYC sailor Robert Williams, so check the tail end of the pod for a version of "Heave Away my Johnnies."
Apologies for the sound quality of the Intro as I recorded it in the car on the way home, and we did the episode in the cockpit of Pegasus, so there's a lot of shuffling and fading in and out as we move around. I hope you enjoy this episode, it may be a bit difficult to envision what we are talking about, but this is a good snapshot of, "A day in the Life of a Hances Point Sailor."
You can find the episode in Podcast apps, stream it below,
or Download The Shooting The Breeze Sailing Podcast, episode 141 by right clicking on this link.

Intro Music by yours truly and Greg Young, of The Incoherents, a band I managed in college. The song is called Never Tell and is available via email. Find the other songs they did at The Incoherents. The Lean Years Volume 2, on Itunes.
Break music, "Wild Winds of Misfortune" by Leo Disanto of The Vinegar Creek Constituency, and "The Wild Rover" as performed by The Ogham Stones
Support the Podcast on,