by JeffreyWettig | March 30th, 2021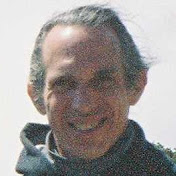 Greetings Podcast Fans! This episode of The Shooting The Breeze Sailing Podcast (STBSP) we are chatting with Hances Point Sailor Tim Colgan. I met Tim a few years back after hearing a tale of woe about one of our club members getting his boat plowed into by a large Beneteau down the Bay. Lo and Behold, Tim showed up at the docks with his boat held together with tape and hope.
Lately we have been crossing paths in the clubhouse over the winter as he had been working on his boat and I have been sitting by the fire starving for inspiration. One day in mid March, it was cold and rainy out, we sat down and chatted about his boat projects, his old boat getting runneth over, his new boat, and the trips he's taken over the years. He does have a few video's over on Youtube if you are curious.
I also thank my Patreon Patrons for supporting the show, now that I had been unemployed and now under employed for a short while as I get my footing in the new job. Why do we have to work for a living????
You can find the episode in Podcast apps, stream it below,
or Download The Shooting The Breeze Sailing Podcast, episode 139 by right clicking on this link.
Please leave us a comment or send us thoughts to theescapepods@gmail.com.

Intro Music by yours truly and Greg Young, of The Incoherents, a band I managed in college. The song is called Never Tell and is available via email. Find the other songs they did at The Incoherents. The Lean Years Volume 2, on Itunes.
Break music,https://traffic.libsyn.com/secure/shootingthebreezesailing/Shooting_E0139.mp3 "Wild Winds of Misfortune" by Leo Disanto of The Vinegar Creek Constituency, and "The Wild Rover" as performed by The Ogham Stones
Support the Podcast on,