by JeffreyWettig | August 28th, 2021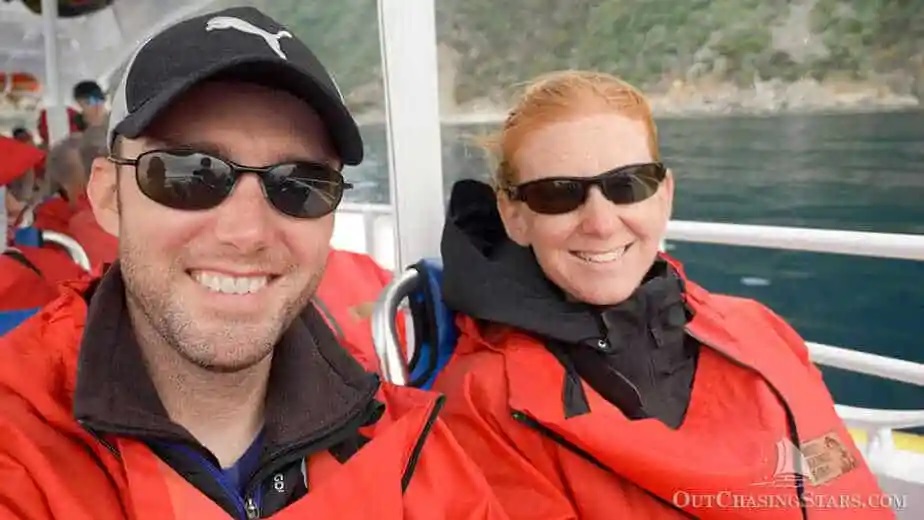 Welcome to episode 145 of The Shooting The Breeze Sailing Podcast (STBSP) with our world traveling guests, Dave and Amy Alton from the Sailing Blog and YouTube Channel Out Chasing Stars! Back in 2014 they bought a Fountaine Pajot Helia 44 Catamaran named Starry Horizons, and headed off into parts unknown with the goal of circumnavigating the globe. In 2020, just in time for Pandemic Lockdown, they crossed their own wake, and headed into a three month stay in Antigua, which they weren't planning on and had to arrange while under passage from South America.
All plans were canceled for an in person welcome back party with friends and family, resorting to a Zoom style party on line, and eventually they found themselves heading north and putting the boat away for the offseason in Norfolk, VA.
As things go, they got themselves prepared to go sailing once again this past spring and launched the Starry Horizons back into the water, and began cruising the Chesapeake Bay, pondering their next moves. We find them here tied up in Anchorage Marina in Baltimore, holing up from the Summer heat, ready to tackle some projects and do some land based exploring.
I've loosely been following them on Facebook and the like since back in 2017 when I heard them on the Sailing Rode Podcast, and took in a few of their video's. Somewhere along the way, I lost the thread, and missed a good part of what they had been up to, until they found themselves in a crappy anchoring situation in the lower Chesapeake, posting it up on Facebook, and once again picked up the thread.
They've got over 150 Episodes on YouTube of their circumnavigation, as well as a Blog chock full of useful and interesting tidbits, and more recently Amy has found herself writing articles for major sailing publications, all of which you should go and check out.
I had a great time stopping by the boat in person at Anchorage Marina in Baltimore, my second time in as many months, and they were a lot of fun to chat with. I hope you enjoy and make sure to like and share on Social Media!
You can find the episode in Podcast apps, stream it below,
or Download The Shooting The Breeze Sailing Podcast, episode 145 by right clicking on this link.
Intro Music by yours truly and Greg Young, of The Incoherents, a band I managed in college. The song is called Never Tell and is available via email. Find the other songs they did at The Incoherents. The Lean Years Volume 2, on Itunes.
Break music, "Wild Winds of Misfortune" by Leo Disanto of The Vinegar Creek Constituency, and "The Wild Rover" as performed by The Ogham Stones
Support the Podcast on,