by JeffreyWettig | February 20th, 2022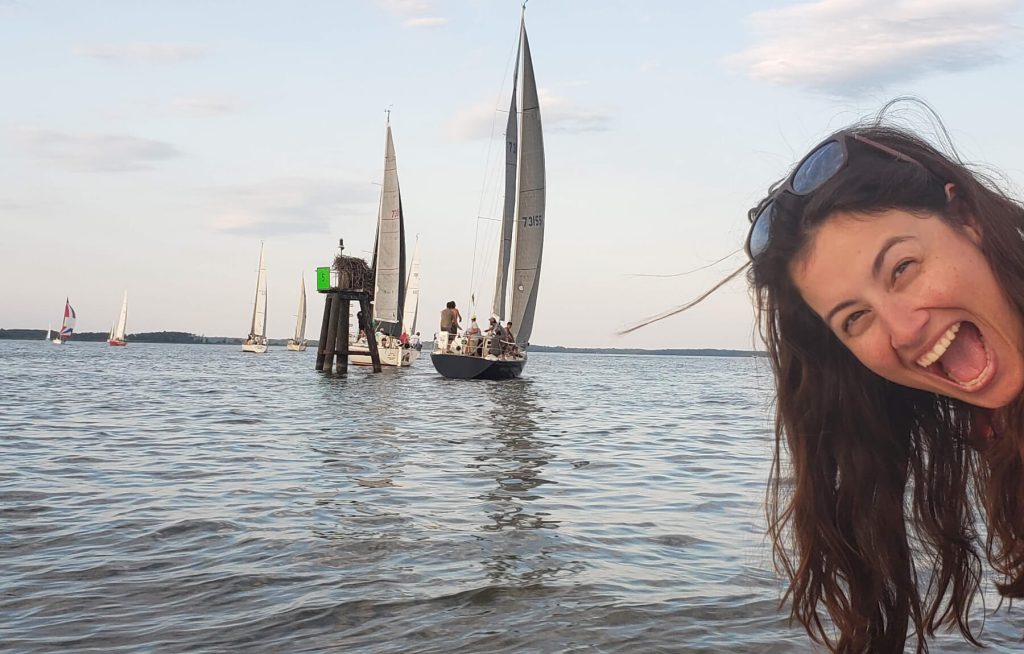 Greetings Podcast Fans, Welcome to another great episode of The Shooting The Breeze Sailing Podcast (STBSP) from The Escape Pods Dot Com. This episode we have a fun chat and hang with Captain Boomies, otherwise known as Captain Kate! She's a Bona Fide Captain who came up through the ranks in the super yacht scene and has a very cool and funny YouTube channel and is selectively available for Deliveries and Coaching for both Power and Sail.
I found her a while back when she did an interview with Bradford over at How Not To Sail, and was able to meet up with her in person at the tail end of the Annapolis Sailboat show last fall over at Davis' Pub. She is lots of fun and super knowledgeable, and despite many trips south, finds her home on the Chesapeake Bay. Hopefully we will get to hang out in person again, maybe for a sail, Yacht Club Party, or boat show!
You can find the episode in Podcast apps, stream it below,
or Download The Shooting The Breeze Sailing Podcast, episode 150 by right clicking on this link.
Intro Music by yours truly and Greg Young, of The Incoherents, a band I managed in college. The song is called Never Tell and is available via email. Find the other songs they did at The Incoherents. The Lean Years Volume 2, on Itunes.
Break music, "Wild Winds of Misfortune" by Leo Disanto of The Vinegar Creek Constituency, and "The Wild Rover" as performed by The Ogham Stones
Support the Podcast on,