by JeffreyWettig | June 12th, 2022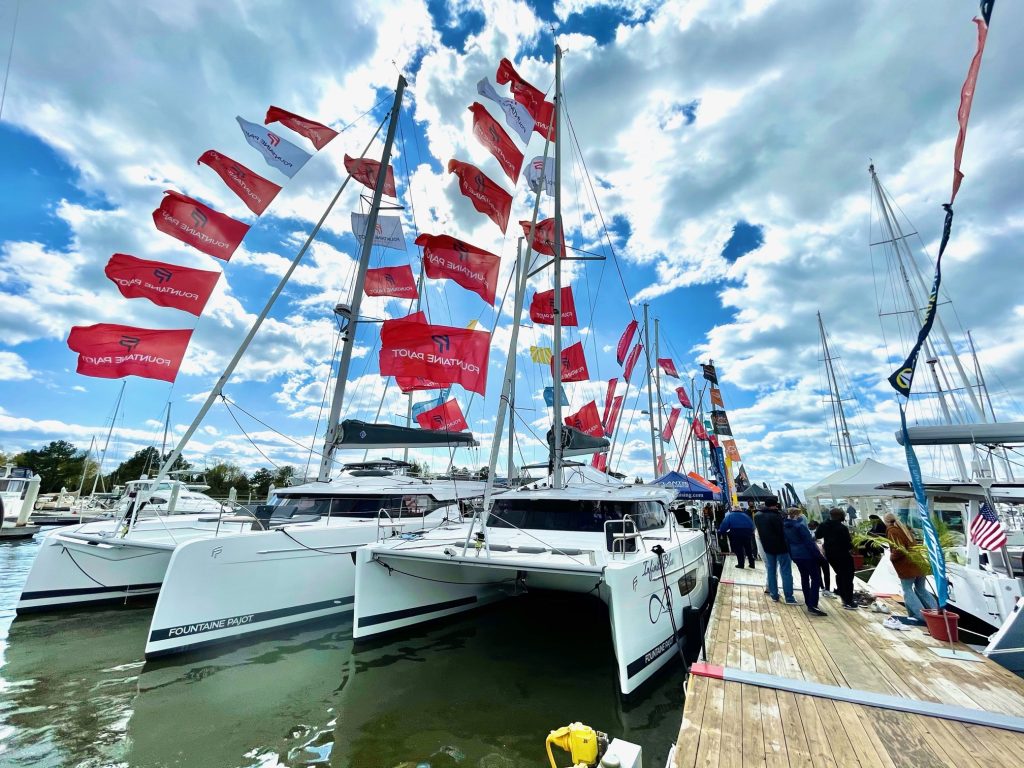 Welcome to the newest episode of The Shooting The Breeze Sailing Podcast (STBSP) number 155. This time we come to you from the mooring field in Annapolis harbor and revisit our trip to the Spring Annapolis Sailboat Show which we attended back in Annapolis.
The Spring show is about a quarter of the size of the big Fall Sailboat Show, buy there are many more boats in the water than there used to be and some really cool vendors to check out.
The episode is a series of short interviews with friends and vendors, the time stamps are as follows.
We were also sitting around hoping that Matt Rutherford would be able to stop by, but he was really busy in the last 24 hours before pushing off for Greenland aboard SR/V Marie Tharpe with the Ocean Research Project. I made a donation to help with the cost of the trip, and so should you if you are so inclined. The boat looked fantastic and geared up with a fine looking crew!
You can listen to Episode 155 of the STBSP, by right clicking and downloading here,
You can find it on all your favorite Podcast Apps and Aggregators
or push play on the embedded link below.
Intro Music by yours truly and Greg Young, of The Incoherents, a band I managed in college. The song is called Never Tell and is available via email. Find the other songs they did at The Incoherents. The Lean Years Volume 2, on Itunes.
Break music, "Wild Winds of Misfortune" by Leo Disanto of The Vinegar Creek Constituency, and "The Wild Rover" as performed by The Ogham Stones
Support the Podcast on,