by JeffreyWettig | October 20th, 2022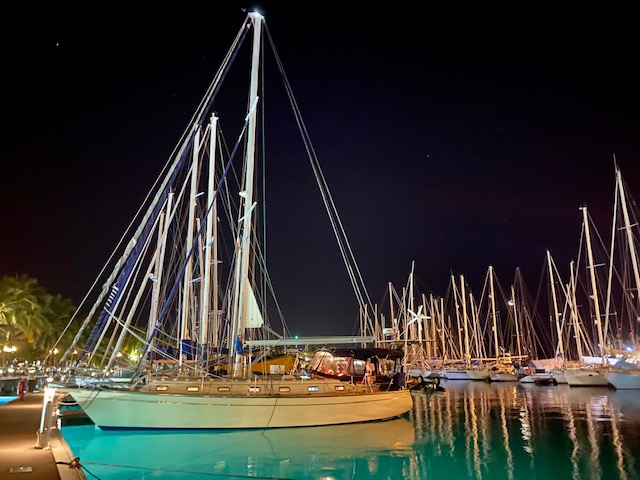 This Episode is part 2 of our conversation with Dan and Marlene Reasoner who sailed their 42ft sailboat around the world via the Panama Canal, Alaska, Hawaii, French Polynesia, La Reunion, South Africa, Namibia, St. Helena, Brazil, and the Caribbean, all in less than 3 years, during the pandemic.
They posted a blog along the way, that you can go back and read all about the journey, over at Sailingtrance.com.
You can listen to Episode 160 of the STBSP, by right clicking and downloading here,
You can find it on all your favorite Podcast Apps and Aggregators
or push play on the embedded link below.
Intro Music by yours truly and Greg Young, of The Incoherents, a band I managed in college. The song is called Never Tell and is available via email. Find the other songs they did at The Incoherents. The Lean Years Volume 2, on Itunes.
Break music, "Wild Winds of Misfortune" by Leo Disanto of The Vinegar Creek Constituency, and "The Wild Rover" as performed by The Ogham Stones
Support the Podcast on,