by JeffreyWettig | October 28th, 2023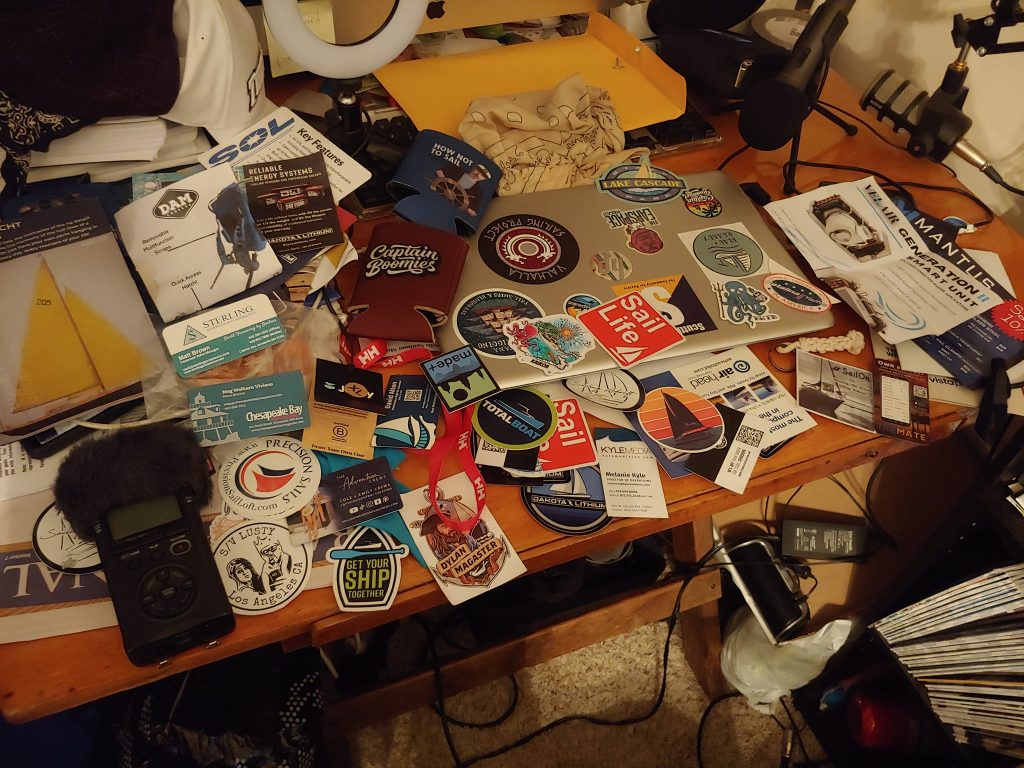 Welcome to Episode 172 of The Shooting The Breeze Sailing Podcast (STBSP) whereby we attend the 2023 edition of the Annapolis Sailboat Show, hang out with friends, old and new, check out some great vendors, look at a boat or two, and be as much social butterfly's as we can muster. Three Days, Two parties, some interesting vendors, a new tradition beginning, some great weather, some crappy weather, and a few boats to boot.
Nora joins me for the intro, where we try to recap the experience, which honestly was such a blur at times, it is hard to remember all that we experienced. In many ways three days is not nearly enough time to get to do all the things I'd love to do when the sailboat show is in town, but in other ways, it gets to be too much and the possibility of burning out on the whole thing becomes very real.
Last year I was pretty jaded on the whole "Sailebrity" thing, with Delos, Parley, and La Vagabond and others in town, chasing them around the show seemed utterly pointless, and found solace in the fact that I could meet up with Sailors and Youtubers that I had interacted with in the Online Universe or in person previously, like Beau and Brandy. This year was a bit lower key in general, the weather on Saturday kept the crowds down a bit, and a bit of preplanning and…. Frankly, an invite to one of the YouTube Parties offered by someone who is already a friend offline, and by buying tickets to the awards show made it such a better experience. I guess it's nice to be included, especially when you put yourself out there and you want to mingle to grow your endeavor.
We did catch up with and meet new folks like Chris and Kell from Sailing Adrift, Chase from Below Deck and Chasing Grace, Mads and Ava from Sail Life, and Cole from the Adventure Crews.
Sadly we missed out on the Ocean Research project/59 North gathering on Friday night, but we can't be in two places at the same time, and I had already booked our Friday night activities at the Parley Revival Patron Party/International Cruisers Awards. We also missed the Latitudes and Attitudes party on Saturday night, but we had been there last year. We missed out on Sunday at the show as well, but we had responsibilities to attend to.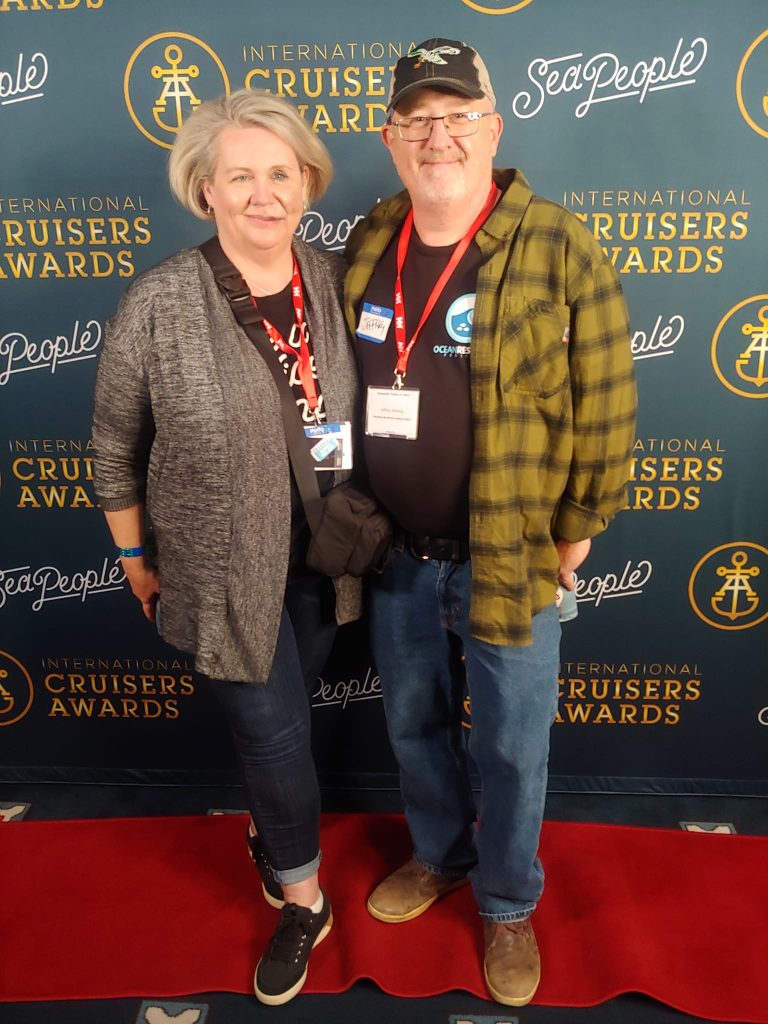 We did get some great interviews with vendors at the show, and we were able to do some impromptu podcasting on the dock near the YouTube Tend with fellow podcasters, Scott Titus of the Splice the Main Brace Podcast and Chris Smith of the Bonnie Boat Podcast.
The time stamps are as follows.
Corinthians Yacht Club – 44:44
Made + – 49:16
Tartan Yachts – 53:01
Airhead Composting Toilets – 58:40
Scott Titus and Chris Smith – 1:11:53
You can listen to Episode 172 of the STBSP, by right clicking and downloading here,
You can find it on all your favorite Podcast Apps and Aggregators
or push play on the embedded link below.
Intro Music by yours truly and Greg Young, of The Incoherents, a band I managed in college. The song is called Never Tell and is available via email. Find the other songs they did at The Incoherents. The Lean Years Volume 2, on Itunes.
Break music, "Wild Winds of Misfortune" by Leo Disanto of The Vinegar Creek Constituency, and "The Wild Rover" as performed by The Ogham Stones
Support the Podcast on,