by JeffreyWettig | November 20th, 2021
Welcome to the second part of the 2021 Annapolis Sailboat Show Wrap Up! Play or Download the Episode below!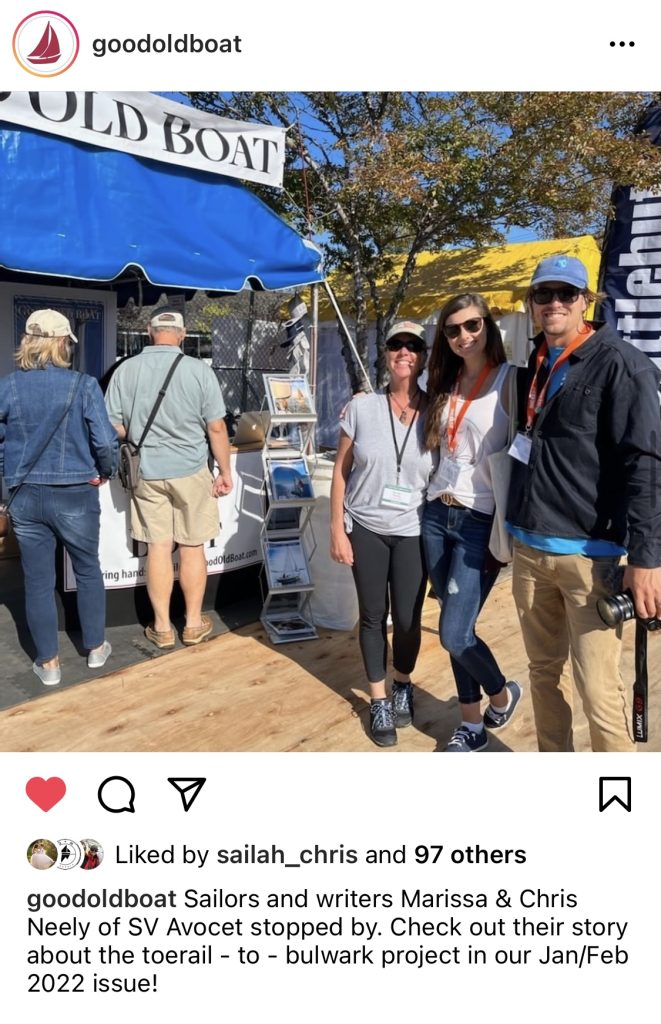 In this episode we catch up with Marissa and Chris Neely from Sailing Avocet, a well known cruising couple from the west coast who have a great blog and YouTube presence.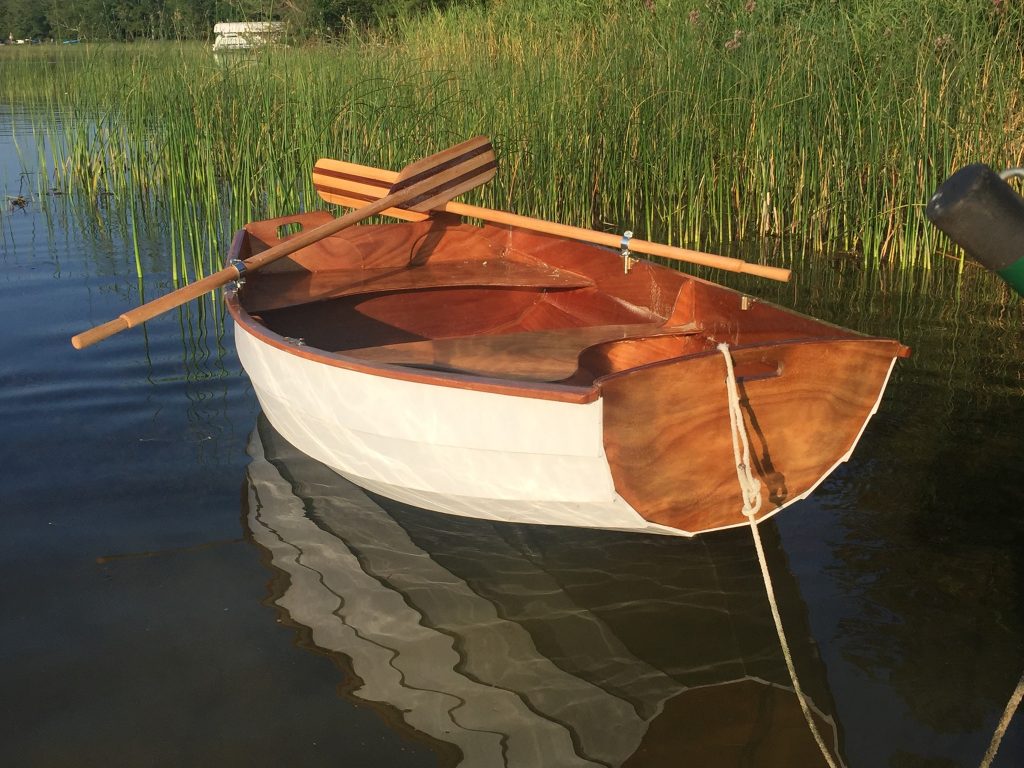 Then we talk to Cody from Chesapeake Light Craft about boat designs and how you can build your own boat from one of their kits, or even attend a workshop event in their shop.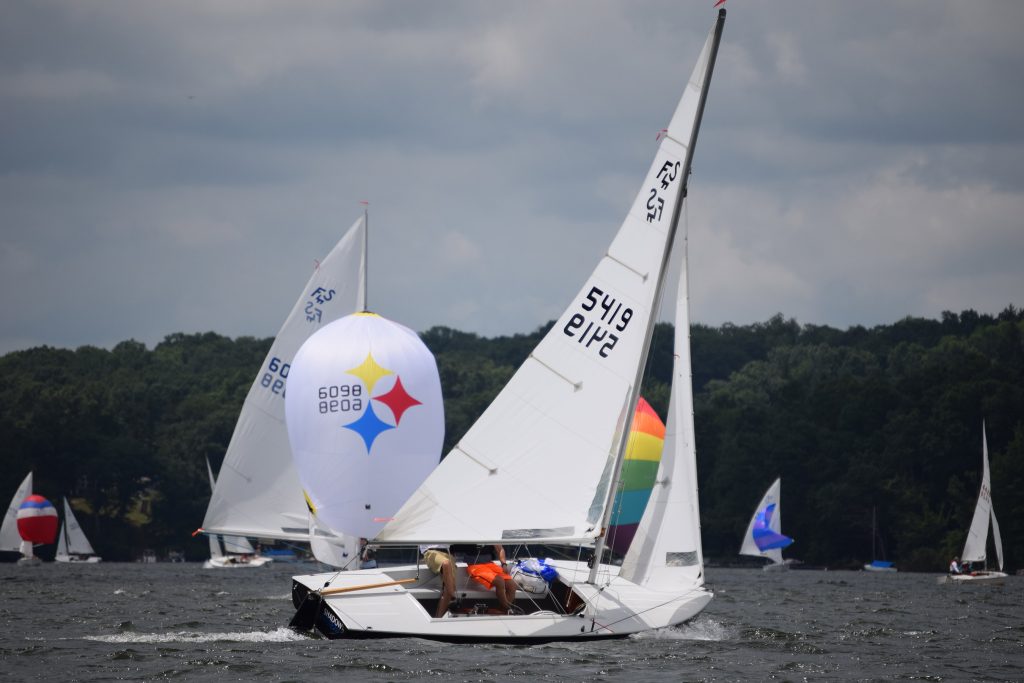 We get to chat with Tyler and Carrie Andrews from Flying Scot Incorporated. The Flying Scot is a Maryland original one design racer and daysailor that has been produced in the same Deep Creek area shop since the late 1950's and has a robust following with fleets all around the world.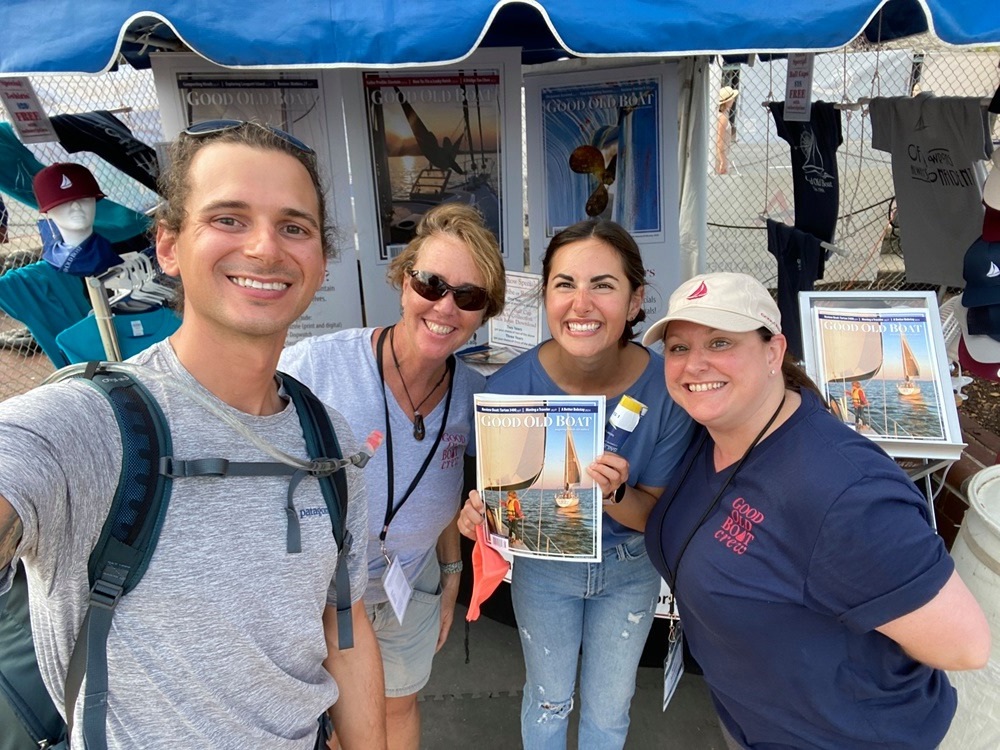 We visit with Karla from Good Old Boat Magazine, a sailing rag I've subscribed to for years and always has great content for the Workaday Sailor in all of us.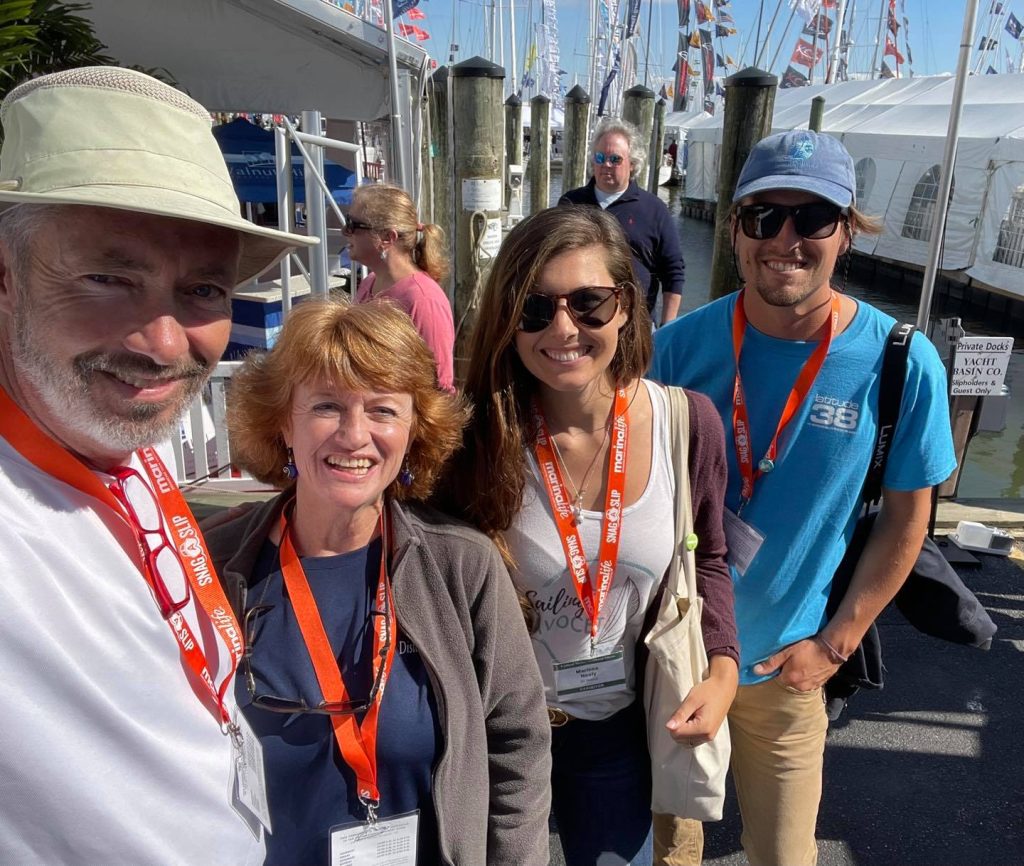 Finally we sit down for after lunch Yuenglings with Paul and Sheryl Shard from Distant Shores who tell us all about selling and shipping Distant Shores 3 while locked down in Panama, and what they've been up to with helping design their next boat, Distant Shores 4, an aluminum expedition yacht with builder KM yachts from the Netherlands.
The episode breaks down as such
Sailing Avocet – 9:08
Cody from CLC – 15.35
Tyler and Carrie from Flying Scot – 24:07
Karla from Good Old Boat Magazine – 32.27
Paul and Sheryl Shard from Distant Shores – 36:56
You can find the episode in Podcast apps, stream it below,
or Download The Shooting The Breeze Sailing Podcast, episode 148 by right clicking on this link.
Intro Music by yours truly and Greg Young, of The Incoherents, a band I managed in college. The song is called Never Tell and is available via email. Find the other songs they did at The Incoherents. The Lean Years Volume 2, on Itunes.
Break music, "Wild Winds of Misfortune" by Leo Disanto of The Vinegar Creek Constituency, and "The Wild Rover" as performed by The Ogham Stones
Support the Podcast on,