Please browse our Shooting The Breeze Sailing Podcast Affiliates and Media/Friends Links!
Affiliates – Sail Certification study with Franz, Sailing DVD's from Distant Shores, and Wireless Wind Instrument with SailTimerinc.com.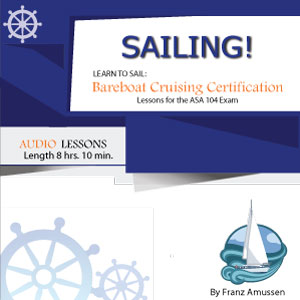 Links to our Patreon Support Page
Links to other Sailing Media (Podcasts/Youtube/blogs) and friends of the show
Annie Dike's sailing books
"Keys to the Kingdom"
and
"Salt of a Sailor"
available at amazon.
Andy Schell's Sailing Podcast, On The Wind,
www.59-north.com
Teddy J's Sailing Podcast,
www.sailloot.com
Single Handed Sailing Podcast from
Matt Rutherford
,
http://singlehandedsailing.libsyn.com/
Iandi Boats on Youtube,
https://www.youtube.com/c/iandiboats/feed
The Sailing Rode Podcast,
http://www.thesailingrode.com/
Sailing in the Mediterranean and Beyond,
http://www.medsailor.com/
Slow Boat Sailing Podcast –
https://linuswilson.podbean.com/
The Ocean Sailing Podcast,
https://www.oceansailingpodcast.com/
The Bonnie Boat Sailing Podcast,
https://thebonnieboat.wordpress.com/podcast/
The Boat Galley Sailing Podcast,
https://theboatgalley.com/category/podcasts/
The Sailing Podcast (Australia),
http://thesailingpodcast.com/
S/V Delos Sailing Video's on YouTube,
https://www.youtube.com/channel/UCvLc83k5o11EIF1lEo0VmuQ
Shaun and Julia Sailing on YouTube,
https://www.youtube.com/user/donjobs
Sailing Saoirse on YouTube,
https://www.youtube.com/channel/UCWv34WrsGkr6FXLYz1AOL7A
Sailing Yacht Ruby Rose on YouTube,
https://www.youtube.com/channel/UC9rRsBE2nFbnUSjtmv6Jq6w
Drake Paragon on YouTube,
https://www.youtube.com/channel/UCpfax0gLoUZMqw-ROxX77Yw
Mads and Sail Life on YouTube,
https://www.youtube.com/channel/UC5xDht2blPNWdVtl9PkDmgA
Learning the Lines on YouTube,
https://www.youtube.com/channel/UCsVjvlRBIbWVTFtQXemzXqA
Days Unfurling,
https://www.facebook.com/DaysUnfurling/
Women in Sport Podcast (WiSP) featuring the Sailing Show with Abbey Ehler –
https://www.wispsports.com/womens-sports/sailing/
Kitiara Pascoe Memoir "In Bed With The Atlantic" –
http://kitiarapascoe.com/memoir/
Captain Gino's "Sailing, Lifes a Breeze" Webpage and book "101 Ways to a Breezy Sailors Lifestyle –
http://captaingino.com/
Rory and Kara Finneren "Feral Sailors" –
https://www.facebook.com/feralsailors/