by JeffreyWettig | January 14th, 2023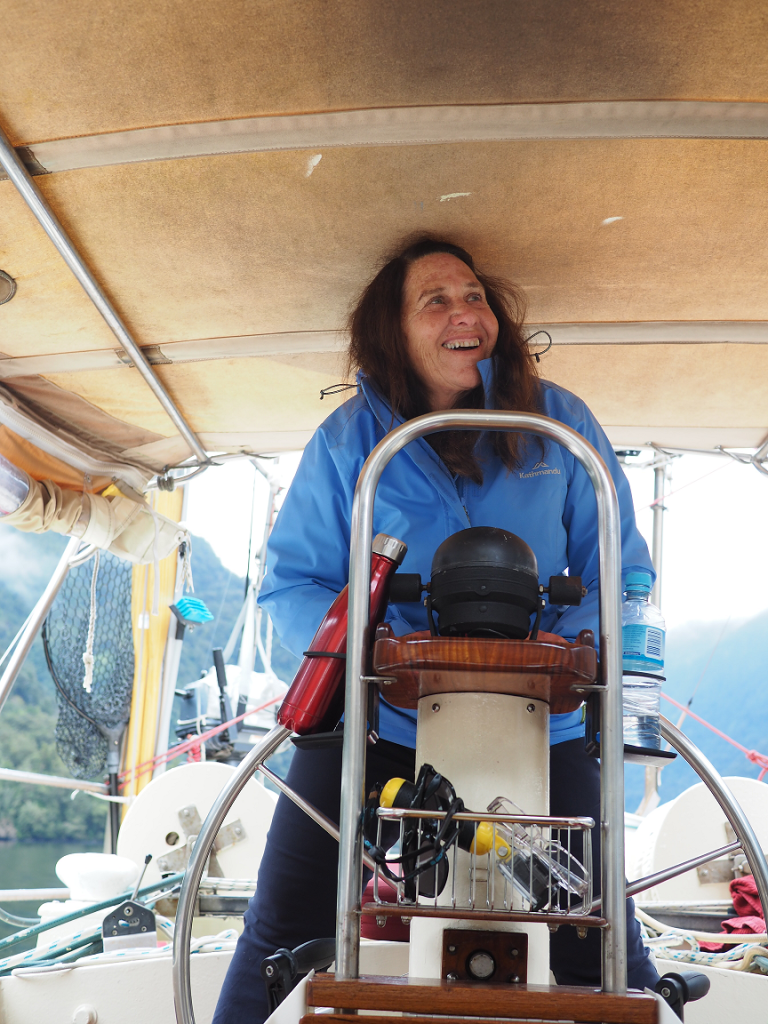 Welcome to this episode of The Shooting The Breeze Sailing Podcast (STBSP) with our esteemed guest Lin Pardey back on the podcast to talk about her new seminar called Storytelling for Sailors, available to stream or via a USB stick at thesailingchannel.tv.
We talk about the cruising she has been doing since we last spoke about 4 or 5 years ago, aboard Sahula, a 40ft. steel Van de Stadt. We talk about Covid and sailing and living in New Zealand, the Americas Cup coming to town, the new documentary "The Real Deal, Larry Pardey: Legendary Sailor & Adventurer" which came out earlier in 2022, The Port Townsend and Annapolis Boat Shows, and her and Larry being inducted into the Sailing Hall of Fame this past fall in Newport.
It is always great to talk to Lin, I felt so bad I didn't get a chance to talk to her in person at the boat show last fall, she is a popular guest at the show and the booth she shares with The Boat Galley, is always busy, even more so when she is there. She always had a crowd waiting to talk to her when I was stopping by, and just didn't get the chance to have a chat in person. Shes got lots of plans for the future, hopefully with another visit to the Annapolis Boat Show in a few years!
You can listen to Episode 163 of the STBSP, by right clicking and downloading here,
You can find it on all your favorite Podcast Apps and Aggregators
or push play on the embedded link below.
Intro Music by yours truly and Greg Young, of The Incoherents, a band I managed in college. The song is called Never Tell and is available via email. Find the other songs they did at The Incoherents. The Lean Years Volume 2, on Itunes.
Break music, "Wild Winds of Misfortune" by Leo Disanto of The Vinegar Creek Constituency, and "The Wild Rover" as performed by The Ogham Stones
Support the Podcast on,