by JeffreyWettig | May 13th, 2021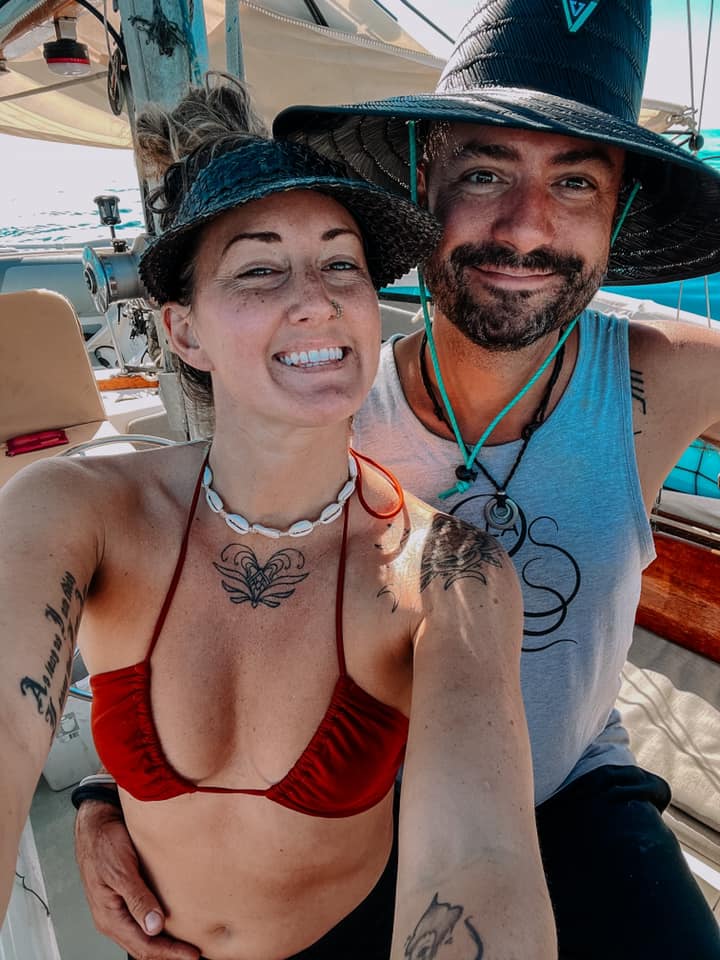 Hey folks, welcome to another episode of The Shooting The Breeze Sailing Podcast (STBSP)! Sorry for no episode in April, but today we are back and chatting with our guests, Nixie Marie and Cameron Van Peebles of Sailing Vessel Ella, currently cruising in Mexico.
They bought a 44ft Pearson Countess, fixed her up, and set sail out of southern California with the Baja HaHa rally for Mexico and the Sea of Cortez. Having their work greatly impacted by the Covid Pandemic, they decided it was time to go cruise, and set up a business selling Environmentally friendly cleaning products over at Claryti.com. Buy something and use the code "Sailing" to receive 15% off of your first order. Check out the solid dish soap tin and brush set up, and also 5% of the proceeds goes to help 5gyres.
For the past 8 months or so, they have cruised the Sea of Cortez, and now find themselves in Puerto Vallarta hiding out from Hurricane season and plotting their next moves. Lots of great stories here about cruising, setting up a boat in harmony with the surrounding environment, and of course how to help keep the planet green in some small way by developing and using thoughtful packaging and products in their business. Interested in Feng Shui? We get into that a bit too, as it pertains to living aboard a sailing boat.
Nixie also has her own podcast called Nu Earth which features conversations exploring the relationship between ecology, spirituality, and sustainability.
They are looking to develop a YouTube channel in the near future, but for now you can find them on Instagram at https://www.instagram.com/sailingawayfromplastic/
You can find the episode in Podcast apps, stream it below,
or Download The Shooting The Breeze Sailing Podcast, episode 140 by right clicking on this link.

Intro Music by yours truly and Greg Young, of The Incoherents, a band I managed in college. The song is called Never Tell and is available via email. Find the other songs they did at The Incoherents. The Lean Years Volume 2, on Itunes.
Break music, "Wild Winds of Misfortune" by Leo Disanto of The Vinegar Creek Constituency, and "The Wild Rover" as performed by The Ogham Stones
Support the Podcast on,