by JeffreyWettig | March 13th, 2022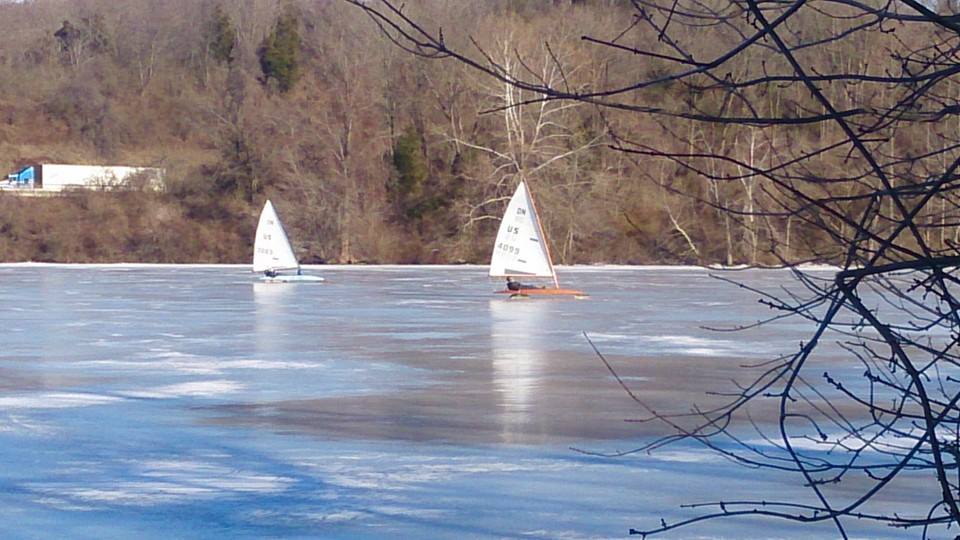 Greetings Sailing Podcast Fans! This time around we get to talk all things Hard Water Sailing related! What is Hard Water Sailing you ask? Ice Boating! I've been intrigued by Ice Boating ever since I took a quick, scary ride on one back in 2015. I've always wanted to know more about it.
Now, back when we chatted with Dan Nytes about his trips on S/V Libra, of which he is out sailing on, AGAIN….. We did end up talking a bit about Ice Boating out in Wisconsin. He was able to hook me up with a buddy of his, Tim McCormick, who we are chatting with today.
Tim tells us all about the History of Ice Boating, the different types of Ice boats, the gear you need, the conditions that are best, and the precautions you have to take in order to have a great experience going really fast on small boats on top of the water.
The best resource for all things Hard Water Sailing, or Ice Boating, is iceboat.org. this will get your appetite up for some Ice Boating next season. There are literally dozens and dozens of Ice Boating Resources on the Interwebs, just google "Ice Boating Near me" and if you are anywhere near where large bodies of water freeze, there's apt to be a club or regatta for you to check out. For general information, check out the Wikipedia Page.
Tim is a member of The 4 Lakes Ice Boating Club among others, and you can find out about many of them via the DN Class Ice Boating WebPage.
You can find the episode in Podcast apps, stream it below,
or Download The Shooting The Breeze Sailing Podcast, episode 152 by right clicking on this link.
Intro Music by yours truly and Greg Young, of The Incoherents, a band I managed in college. The song is called Never Tell and is available via email. Find the other songs they did at The Incoherents. The Lean Years Volume 2, on Itunes.
Break music, "Wild Winds of Misfortune" by Leo Disanto of The Vinegar Creek Constituency, and "The Wild Rover" as performed by The Ogham Stones
Support the Podcast on,