by JeffreyWettig | November 24th, 2022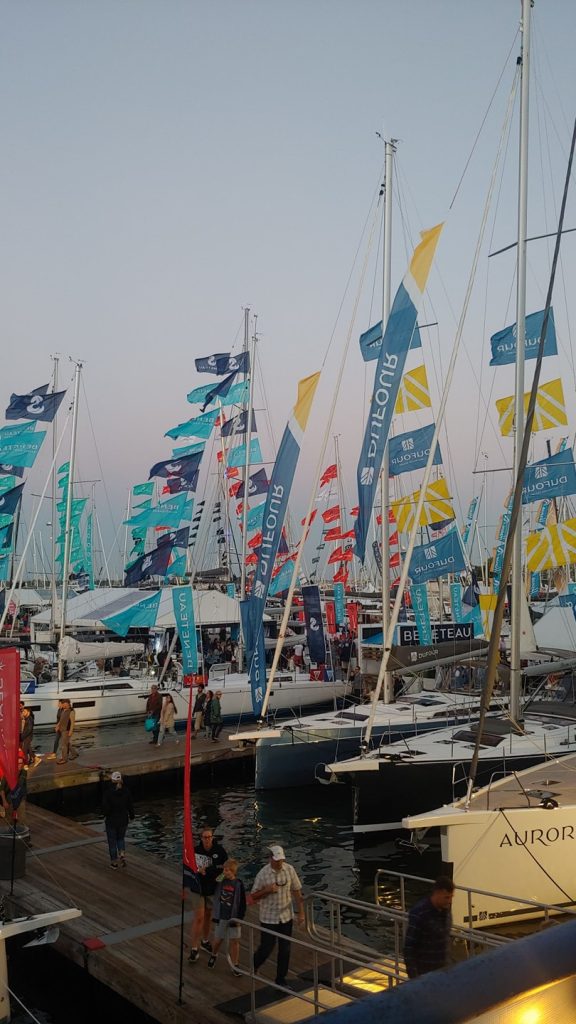 Welcome to Boat show Season in the greater Chesapeake Bay and Annapolis area! Well, ok, it was back in October, and today is Thanksgiving, so sorry for the delay, I'm doing my best over here trying to wrangle all the Stuff!
This episode, number 161, will be 7 interviews, two from the Power Boat Show, and the rest from the Sailboat Show. Next episode will be 7 more interviews from the Sailboat Show.
Overall it was a great time going to both shows for the first time ever, running into all the folks I got to run into, getting the interviews I was able to get, setting up for future interviews, and meeting fans of the show, and new friends from all over! We did run into a wall of frustration, and too much humanity stuffed into one small area on Saturday of the Sailboat Show, Too Peopley! I did stress out a bit too much, trying to figure out my place in the world, the future of this podcast, when and if I'll ever get to do some real ocean sailing, get a bigger boat, how to afford life as it is, never mind afford it with all that in mind. It's complicated, and really shouldn't be, isn't that the point? For now we will just Keep on Keepin' On!
After my intro, in which I complain about the contradictions and complications of my life as I sit onboard a chilly boat early in the AM as the boatyard activities come to life around me, we have 7 fun and great interviews as follows:
32:28 – Craig from Annapolisboatshows.com/relief Hurricane Relief for Florida after Hurrican Ian.
36:17 – Paul Trammell "Offshore Sailing and Cruising with Paul Trammell"
43:19 – Brendan from Pop Board Co, inflatable Paddleboards and floating docks.
49:02 – Argo Free Navigation & Social Boating App
56:27 – Paddle Pumps, Emergency Paddle, Bilge, and Air Pump all in one.
59:02 – Dietmar from the Panama Posse Rally.
1:02:50 – SOL One design racing sailboat from Sero Innovation.
You can listen to Episode 161 of the STBSP, by right clicking and downloading here,
You can find it on all your favorite Podcast Apps and Aggregators
or push play on the embedded link below.
Intro Music by yours truly and Greg Young, of The Incoherents, a band I managed in college. The song is called Never Tell and is available via email. Find the other songs they did at The Incoherents. The Lean Years Volume 2, on Itunes.
Break music, "Wild Winds of Misfortune" by Leo Disanto of The Vinegar Creek Constituency, and "The Wild Rover" as performed by The Ogham Stones
Support the Podcast on,