by JeffreyWettig | July 18th, 2023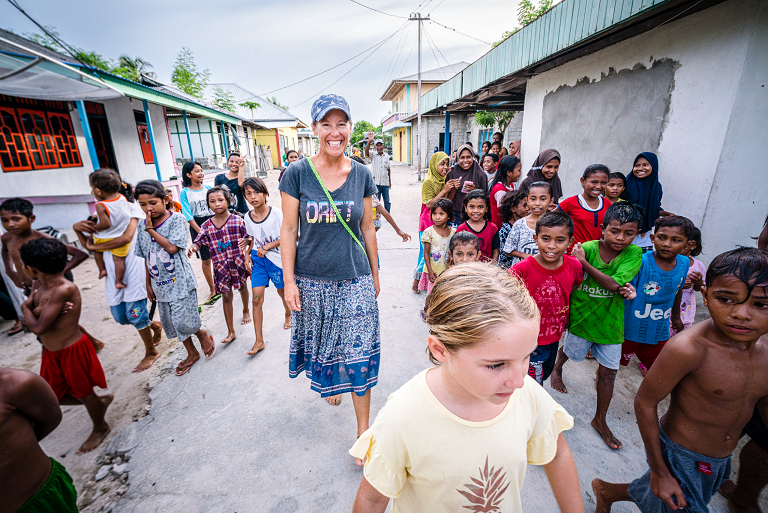 Welcome to Episode 169 of The Shooting The Breeze Sailing Podcast (STBSP) from The Escape Pods dot Com. Today we have a great chat with Catherine Lawson. She is a liveaboard cruising sailor currently in Indonesia aboard S/V Wild One with her family and they have published a very cool cookbook called The Hunter and The Gatherer, Cooking and Provisioning for Sailing Adventures.
You can find it at the link above, or over at her website https://www.wildtravelstory.com/ along with her blog, other books, magazine articles, and other interesting stuff.
She has some great tips and ways of approaching feeding your family while out on a tropical cruise as well as ways to positively impact the world around you even while you are just at home, wherever that may be. Nude Food, Foraging, replacing sugar, alternatives to ingredients you may not have access to, how to reduce your packaging footprint, and other great stuff.
We speak about our love of Mason Jars, and her aversion to Thermal Cookers. I have my eye on a few of the recipes in this book to try out, and also am fascinated by the Sprouting and Micro Gardening she writes about.
You can listen to Episode 169 of the STBSP, by right clicking and downloading here,
You can find it on all your favorite Podcast Apps and Aggregators
or push play on the embedded link below.
Intro Music by yours truly and Greg Young, of The Incoherents, a band I managed in college. The song is called Never Tell and is available via email. Find the other songs they did at The Incoherents. The Lean Years Volume 2, on Itunes.
Break music, "Wild Winds of Misfortune" by Leo Disanto of The Vinegar Creek Constituency, and "The Wild Rover" as performed by The Ogham Stones
Support the Podcast on,