by JeffreyWettig | June 29th, 2021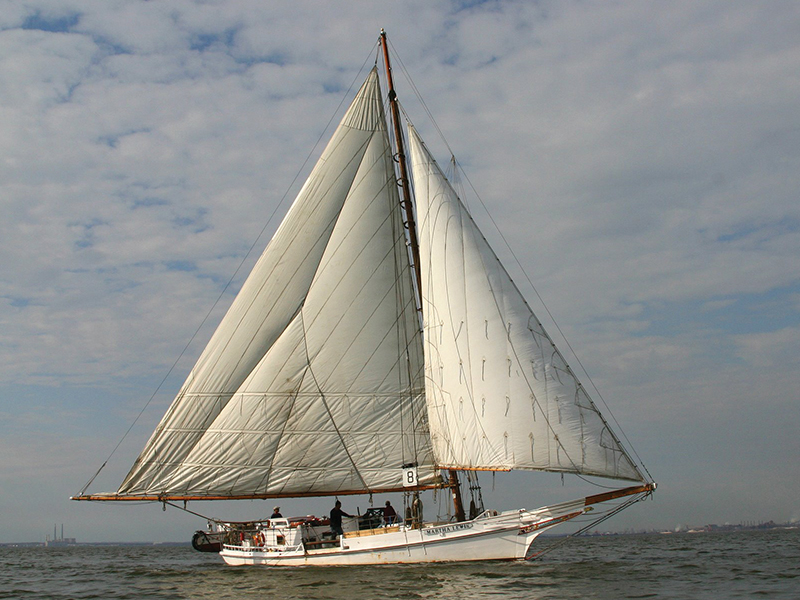 This episode is a chat with Brady Stroh of the Chesapeake Heritage Conservancy about the current state of the ongoing rehabilitation of the Skipjack Martha Lewis.
We visited with Brady and the Martha Lewis back in 2016 as they were in the middle of rehab work in Havre De'Grace, MD. Since then the work on Martha had come to a standstill. Having moved her by water to Ruark Boat Works in Cambridge, MD in 2019, work has progressed slowly, but now in 2021 work has begun in earnest to get Martha back into fighting shape.
This chat with Brady finds us chatting about how we have gotten to here, what needs to happen before hopefully commissioning Martha for the 2022 season. Brady has some videos on Youtube with current updates and interviews with the shipwright from Ruark and the Richardson Marine Museum.
You can find the episode in Podcast apps, stream it below,
or Download The Shooting The Breeze Sailing Podcast, episode 142 by right clicking on this link.

Intro Music by yours truly and Greg Young, of The Incoherents, a band I managed in college. The song is called Never Tell and is available via email. Find the other songs they did at The Incoherents. The Lean Years Volume 2, on Itunes.
Break music, "Wild Winds of Misfortune" by Leo Disanto of The Vinegar Creek Constituency, and "The Wild Rover" as performed by The Ogham Stones
Support the Podcast on,